Sony Hi-Res Audio and Ultra HD 4K Displays
Monday, December 16th, 2013 at 11:11 am
Audio and video enthusiasts everywhere are filled with joy by the studio-quality sound and theater quality graphics they can now enjoy at home with their High-Res Audio products and their Ultra HD 4K displays by Sony.
The Sony High-Res Music System comes with a 1TB hard drive and built in Wi-Fi, but it doesn't stop there.  The music player turns even standard CD quality audio up a notch with a DSD re-mastering engine, it
also packs analog FIR filters, a Digital Sound Enhancement engine, a low-phase noise liquid crystal oscillator, and expandable storage. Housed in a sleek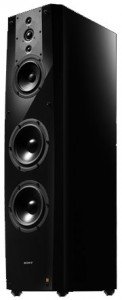 silver chassis, boasting a full color 4.3" LCD display screen, USB 3.0, and app control.
Sony's sleek SS-AR1 speakers are the perfect match for your Sony High-Res Music Player. Or check out their recently announced little brothers, the NA2-ES speakers, which offer 90% of the SS-AR1s performance at just half the price. Sony has also paired up with several sites to offer a plethora of high-res digital files available for download; experience easily accessible recording-studio quality tracks!
If you really want a top of the line experience, pair Sony's new line of High-Res Audio products with some excellent visuals. The Sony 4K Ultra HD line provides video quality four
times superior to your standard HD TV. Immersive and awe-inspiring, the Sony 4K ES Projector sports greater than four times 1080p resolution, anamorphic 3D, and HD to 4K upscaling.
Come by the show room and check out Sony's line of 4K Ultra HD displays!
Tagged with: 4k • Audio • breckenridge • high-res • home theater • media server • multimedia • music player • na2-es • na2es • projector • sony • ss-ar1 • ssar1 • Video • video player
Filed under: Audio • Blog • Video
Like this post? Subscribe to my RSS feed and get loads more!