New Products at Mountain Multi-Vision & Sound!
Friday, April 20th, 2012 at 3:01 pm
It's a beautiful day here at Mountain Multi-Vision and Sound – The sun in shinning and we have new and exciting products for sale! Headphones, docking stations, memory cards, and speakers – oh my! Here are just a few of our new toys:
–Sony Extra Bass Headphones: Like bass? These aren't your typical headphones. Dedicated to delivering dynamic bass from 40mm drivers, these Extra Bass headphones are perfect for beats with a killer bass line.
–Sony Bluetooth In-Ear Headphones: These Balanced Armature Bluetooth® in-ear-headphones deliver more than incredibly sumptuous sound—enjoy wireless music and hands-free calls in a smaller, more discreet form factor.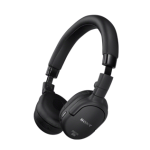 -Sony Digital Noise Canceling Headphones: These premium noise canceling headphones deliver pristine audio and remarkable digital noise reduction of up to 98.2%, plus their ultra-compact design makes them perfect for travel.
We look forward to seeing you!
Tagged with: bass • bluetooth • Headphones • New • noise canceling
Filed under: Audio • Uncategorized
Like this post? Subscribe to my RSS feed and get loads more!