about us
If you want the best in home electronics, then you have found it.
With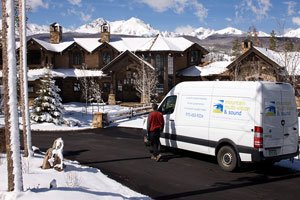 over thirty years of combined expertise, the team at Mountain Multi-Vision & Sound has more experience in custom electronic systems than anyone in Summit County.
From one touch control of all your electronic systems to a complete home theater, and full home automation, we will create exactly what you are aspiring for.
If you can imagine it, we can make it happen!
Chris Corsette and Colin Scollard
The Mountain Multivision and Sound design and installation team is headed by company owners Colin  Scollard and Chris Corsette.  With extensive experience in the audio video industry, their knowledge and expertise deliver only the best in products, service and installation.  A love of high performance electronics drives their commitment to designing you the absolute best system to fit within your budget, as well as helping you maintain that system for years to come.  Over their many years in the audio video field Chris and Colin observed many low quality, poorly installed systems, and had a strong desire to show the customer how things could be done better.  They are dedicated to providing their customers with high quality products that well outlast the cheaper alternatives, as well as balancing long time standards with new technology.
Both Chris and Colin enjoy the Breckenridge lifestyle, which led them to living their dream of being outdoor enthusiasts in the Colorado Rockies as well as successful small business owners.  The company frequently donates time and capital to community enhancing projects in Breckenridge and surrounding areas.